Game On! Eat Smart, Play Smart!
Game On! is a group mentoring program for providing male-identified youth with information and support to make informed choices about a range of healthy lifestyle practices.
The Game On! program is held over 7-10 week period, within school facilities. Groups meet every week either after school or at lunch time.
Mentors work together in groups of two, and will choose from pre-planned activities in the manual based on the interests of the youth in your group. Through non-traditional physical activities, complemented with healthy eating support, participants are engaged in life skills, communication, and emotional health discussions designed to engage participants in the pursuit of life-long healthy lifestyles.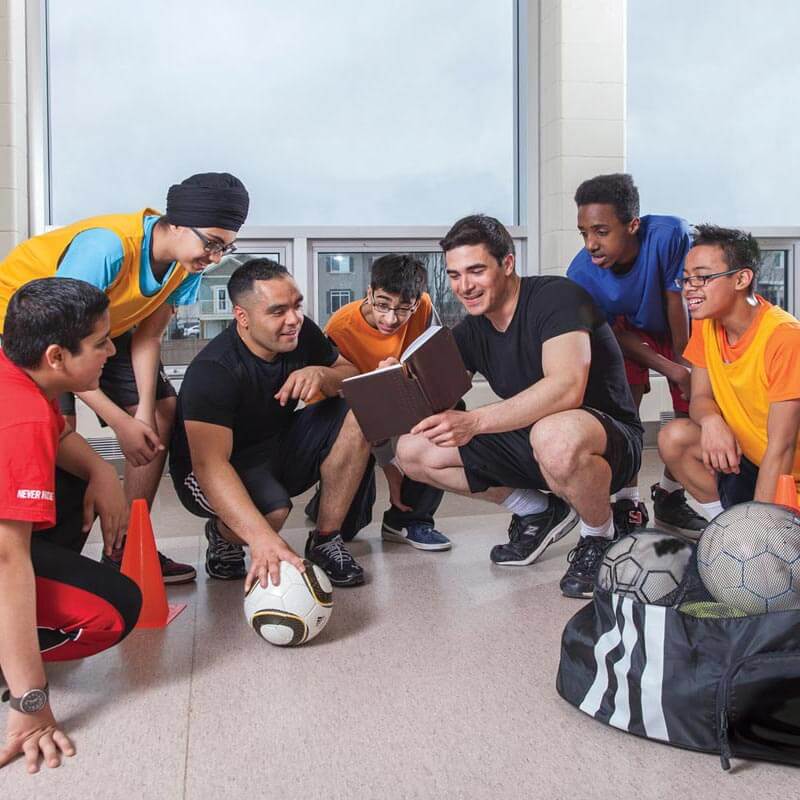 I get great satisfaction from facilitating the group. Aside from reminding me of time when I was the Mentees' age, I enjoy the image I get to portray to the kids. I feel like they respect me and listen to what I have to say with high regard. The dynamic between the kids and I is another perspective that I have been able to 'put in my tool belt." Moreover, the activities we get to participate together in are really enjoyable.
I have noticed positive changes in some of the Mentees who were naturally shyer at the start of the meeting. After several meetings these mentees have become more outspoken and willing to participate in game and activities we do.
The group taught me:
To be supportive
To play fair
Being healthy and active is important.
Respect and being nice