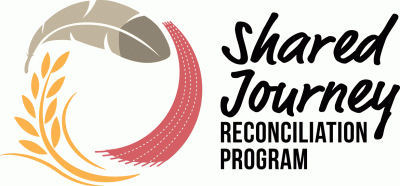 Shared Journey's program is aimed at "walking the walk" of reconciliation and not just a historical look at Canada. Indigenous and non-Indigenous mentors and youth will work together, learn together, and mentor each other once a week for 10 weeks to find actionable items to mobilize reconciliation within their own lives.
The primary goals of this program are to:
help youth and mentors learn about Canada's history.

introduce youth and mentors to new knowledge about local Indigenous communities and cultures.

form a strong bond amongst all youth and mentors to facilitate a safe, comfortable learning environment.

identify ways in which youth and mentors can self-reflect and apply the principles of reconciliation in their daily lives.
Reconciliation 101: This module focuses on relationship development and creating safe space within the group dynamic and an art activity.

Diversity of Indigenous People in Canada: This module showcases the diversity of Canada's Indigenous population while helping to build skills within the language in the group.

First Nation Ways of Knowing: This interactive module showcases the different ways of knowing of Indigenous Peoples and Settler community when Settlers arrived in Canada.

Treaties are Reconciliation: The Treaty Relationship is central to this module with a simulation discussion of the Treaty Relationship.

Shared History of Canada: Recognizing that in order to move forward we need to understand the past, the youth work together to understand our history and unpack what it means today.

Resiliency within Indigenous Communities: This module showcases the differences and resilience of Indigenous people throughout our history.

Indigenous leaders of the Past and Present: This module showcases the diversity of Indigenous people in all areas of our society as well as Indigenous leaders of the past and present that are working towards reconciliation.

Personal Reconciliation: This module asks participant to unpack their personal understanding of reconciliation through art.

Collective Reconciliation: Giving time to think, absorb, and link to themes from other weeks, participants will create a project to "action" reconciliation as a group.