Welcome to our BIG Stars Program! 
BIG Star Partnerships is a recognition program offered by BBBS Saskatoon to acknowledge the organization's commitment to community engagement and the mental well-being of its staff and youth in our community.
When you become a BIG Star Partner you are investing in your workplace culture to live out core values, invest in youth and give your employees the opportunity to engage with our community.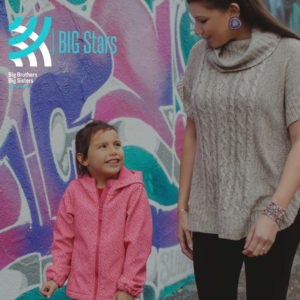 If your organization is interested in becoming a BIG Star partner please select the button below for our information package or reach out to our team member, Alessya Lautner, Alessya.lautner@bigbrothersbigsisters.ca
We cannot wait to collabortate with you!
If you have connected with our team and are ready to submit the registration form select the botton below!
Listed Partners
Coming Soon~