Big Believers is a meaningful way to donate via pre-authorized monthly payments over the course of the year which supports our mission! No matter what the amount, your monthly commitment ensures that there is a ready and reliable stream of funding available to help us match more children with mentors who will change their lives.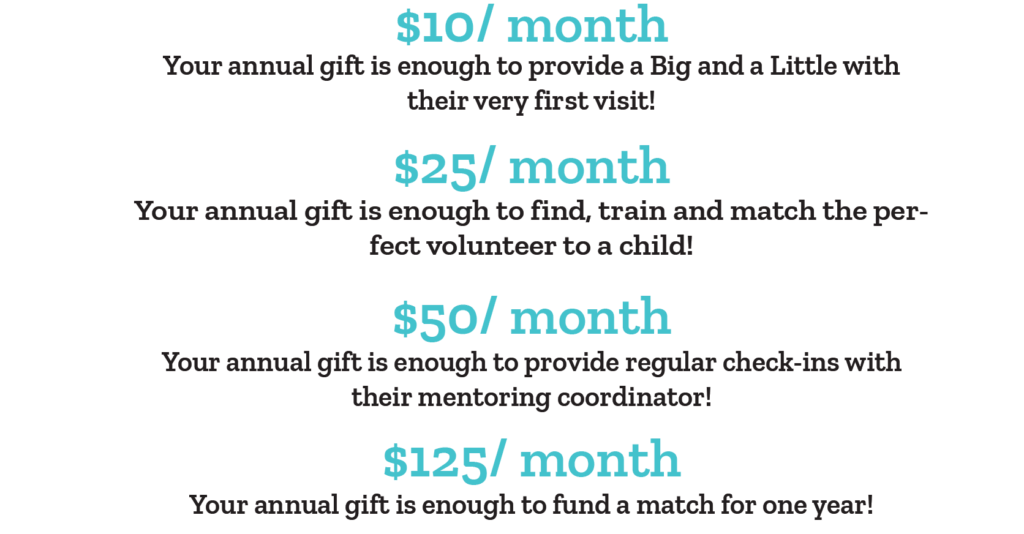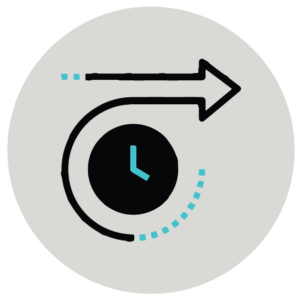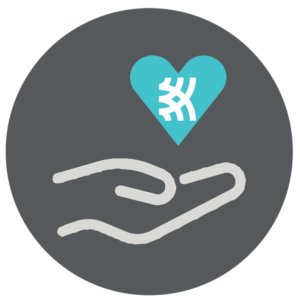 Long Term Impact
Your monthly donation allows us to take a planned, long-term approach. As a Big Believer, you work side-by-side with us, making long-lasting improvements to the lives of youth in our community
Beyond Handouts
The communities where we work are not looking for handouts- they are working toward change. Mentorship is a great example of the sustainable, life-changing work your monthly gifts make possible
Cost-Effective
Monthly giving means low administration cost, which means that more of your money goes to where it's needed the most: providing a mentor to youth who need one.
Where does the money go?
Lewis recently moved to Canada from an African country. His school referred him to BBBBS because they found he was being left out at school, experiencing bulling, and not forming friendships. Lewis' first language is not English, plus he has learning disabilities to it takes him time to speak and process conversation. He also has post-traumatic stress disorder (PTSD) due to physical and psychological abuse from his father, which causes him high anxiety levels related to leaving his house.  Lewis has been matched with his big brother Jay for almost 2 years.  Lewis' mom has told BBBS staff that she has seen Lewis come out of his shell is beginning to feel a sense of belonging as his connection with Jay has grown. Lewis and Jay make efforts to leave the house on a regular basis (because of the significance of his high anxiety), he is beginning to engage with peers at school and group activities, feels like he can identify and fit in at school, and says he feels safe and can talk to Jay about anything.
Meet Your Annual Giving Goals
| | | |
| --- | --- | --- |
| Annual Donation | Monthly Amount | Estimated Tax Credit |
| $1500 | $125 | $616.50 |
| $600 | $50 | $225 |
| $300 | $25 | $94.50 |
| $120 | $10 | $30.60 |